Concrete Floors Grinding and Polishing Sydney
Grind and Seal Polished Concrete Flooring
Grind and Seal Polished Concrete Flooring System is considered to be as one of the core polished concrete systems . During this process concrete surface is grounded to the preferred level using coarse 16-30 grit metal bonded Diamonds. Once we achieve the proffered grind level we usually re – ground the surface with a 60 grit Diamond which eliminates any noticeable marking or scratching. In some cases Grouting and Patching may be required to be done , if there are any voids , holes or cracks visible. Once all those processes are completed we finalize our job by cleaning and preparing the surface for the application or preferred coating . Customers have an opportunity to choose from either gloss , matte or impregnating sealer.
ARTSTONE utilizes a broad variety of penetrating and film coat sealers that can be functioned to meet any requirements and design necessities from our clients. Out sealers vary from both traditional solvent based to the advanced water based and environmentally friendly one. It is important to note that choosing the right sealer is significantly important when completing the job. As different sealers may modify the look and feel of the final surface.
Also , please note that grinded and sealed polished concrete floors will necessitate stripping and re-sealing of the floors every 1-5 years . It all depends on the volume and nature of traffic, the chemicals used to sustain floors as well as the ongoing wear prevention strategies.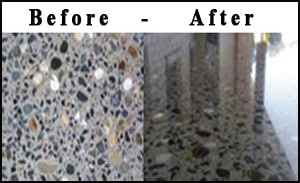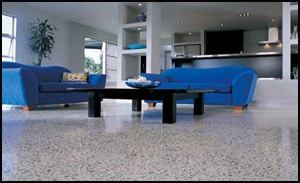 Our Highlighted Flooring Services
Need a floor preparation services? You come on right place!
ARTSTONE utilizes a world leading equipments and tooling which accomplishes at all times the most fulfilling results by grinding a level floor, treating the concrete surface, eliminating any type of adhesives or coatings which allows a good bond for the appropriate overlayments.

Concrete Floors Grinding Polishing Sydney
April 20, 2015