Marble and Granite Grinding and Polishing
Natural Stone is utilized extensively in both slabs and tiles form structures due to its incomparable beauty. With some time your Natural Stone may lose its high polish finish and will entail a restoration and polishing service . During this process we use Polishing Pads and Special Powders which eliminate all the scratches and markings and give the Natural Stone Gloss appeal back.
In some instances various scratches or markings on a stone surface may be too deep to be detached with just a light abrasive and a polish. This usually takes place on the areas which accommodate heavy trafficking such as foyers , hotels and other complexes. In those instances we would have to offer you the last resort which would be full floor grind. You will definitely be satisfied with an outcome as it would produce high gloss final outcome and entirely flat stunning floors.
Terrazzo Floor Restoration and Repair
In recent days Terrazzo floors have become very popular amongst people. Terrazzo is set up in a tile structures and then goes to the next step of Diamond grounding and lastly is polished to the necessary finish which would present a seamless floor that will give decades of service.
When choosing a Terrazzo Floor Process you as our valued client have an opportunity to choose from a different variety of colors and types of aggregate. The finished process will outcome with significantly appealing look as well as hardwearing floors that would last for decades. This process is namely suitable for retail outlets, shopping plazas , foyers, hospitals and any further areas which desire floors with minimal maintenance .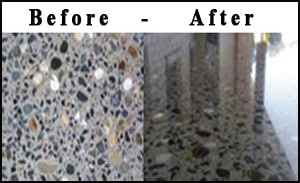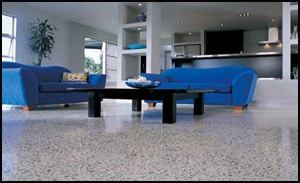 Our Highlighted Flooring Services
Need a floor preparation services? You come on right place!
ARTSTONE utilizes a world leading equipments and tooling which accomplishes at all times the most fulfilling results by grinding a level floor, treating the concrete surface, eliminating any type of adhesives or coatings which allows a good bond for the appropriate overlayments.

Marble and Granite Grinding and Polishing Sydney
April 20, 2015