Terrazzo Floor Restoration and Repair
In recent days Terrazzo floors have become very popular amongst people. Terrazzo is set up in a tile structures and then goes to the next step of Diamond grounding and lastly is polished to the necessary finish which would present a seamless floor that will give decades of service.
When choosing a Terrazzo Floor Process you as our valued client have an opportunity to choose from a different variety of colors and types of aggregate. The finished process will outcome with significantly appealing look as well as hardwearing floors that would last for decades. This process is namely suitable for retail outlets, shopping plazas , foyers, hospitals and any further areas which desire floors with minimal maintenance.
It is important to note that Artstone has been recognized as one of the few floor polishers that have broad knowledge and skills in grinding and polishing large terrazzo projects and any other floor polishing areas. If you require any job possible whether its commercial, or private Artstone will help you with it . Whether it is a Diamond Grinding, Polishing, Cleaning, Sealing or Protection we are happy to assist our clients.
Concrete Floors Grinding and Polishing Sydney
Grind and Seal Polished Concrete Flooring System is considered to be as one of the core polished concrete systems . During this process concrete surface is grounded to the preferred level using coarse 16-30 grit metal bonded Diamonds.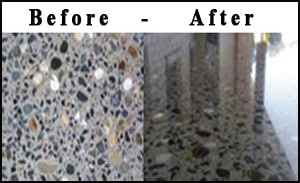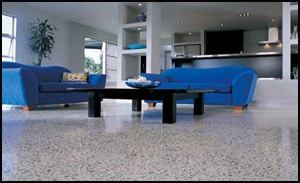 Our Highlighted Flooring Services
Need a floor preparation services? You come on right place!
ARTSTONE utilizes a world leading equipments and tooling which accomplishes at all times the most fulfilling results by grinding a level floor, treating the concrete surface, eliminating any type of adhesives or coatings which allows a good bond for the appropriate overlayments.

Terrazzo Floor Restoration and Repair
April 20, 2015