Concrete Grinding Sydney
Grind and Seal Polished Concrete Flooring
Concrete floor grinding and polishing Sydney is similar to sandblasting for a hardwood floor. Instead of using the grain of sand, our company uses diamond grains. At each step, we use a diamond grain finer to obtain a surface glossier .The company ARTSTONE offers a wide range of products and services for Concrete floor grinding and polishing. Providing a Concrete Grinding Service using specialist machinery in floor Grinding and leveling compounds.
Surface Preparation for Concrete grinding Sydney:
This service represents the mechanical preparation of the required floor to make it ready to be polished. The work is performed in two steps. First, we proceed to the removal of the flooring (epoxy coating) of carpet glue or tiles, a rest cure product or a maintenance product (wax for example). Then we realize repairing cracks and / or holes in the surface floor grinding. Costs can vary according to the required preparation.
Basic Concrete Grinding Sydney:
Our basic Concrete Grinding system involves the application of lithium -based product on the surface to be polished, a product known to be environmentally safe, together with a mechanical polishing. This polishing will then give you a hard floor, more abrasive resistant, easy to clean and dust free. Moreover, impermeability can be enhanced through the application of an impregnate designed to make your tight floor.
Decorative concrete floor grinding and polishing Sydney:
This service is for decorative purposes only. It uses the same method as the basic polishing and offers the same benefits but this method offers a floor with a beautiful shine without the application of a wax or any other product of the same kind. Your surface does not peel and will change in appearance since it will be an integral part of the floor.
Our Concrete Grinding Sydney is the permanent solution, aesthetic and economic all of your flooring problems. It is safe for the environment and more, specialized equipment used by our company ARTSTONEFLOORING.COM.AU or eliminates dust during construction. This system is also odorless and C.O.V., it is even possible to travel on the surface only a few minutes after the end of the process. Finally, we offer a limited 10-year warranty on lithium treatment. For all your preparation for Concrete Grinding Sydney (decorative or not), ARTSTONE will meet your needs.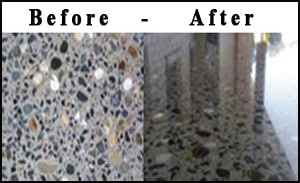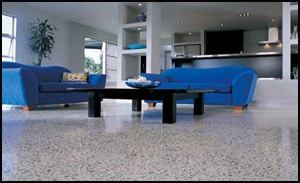 Our Highlighted Flooring Services
Need a floor preparation services? You come on right place!
ARTSTONE utilizes a world leading equipments and tooling which accomplishes at all times the most fulfilling results by grinding a level floor, treating the concrete surface, eliminating any type of adhesives or coatings which allows a good bond for the appropriate overlayments.